ABOUT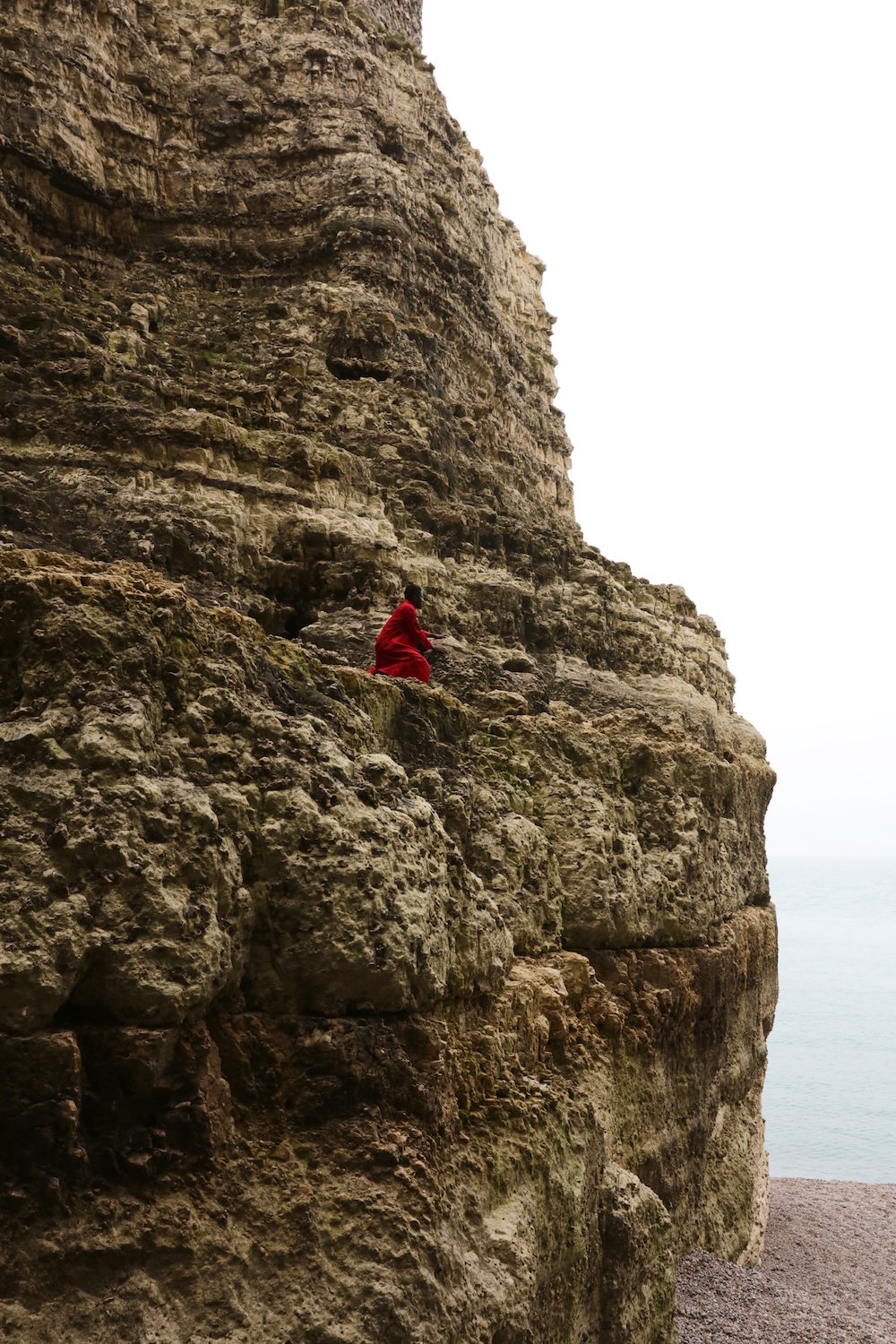 Born in Montreuil, France, in 1987, King Houndekpinkou is a Franco-Beninese ceramicist who works and lives in Paris.
In 2012, King's fascination for Japan takes a new turn as he discovers the works of the six ancient pottery kilns of Japan, which include Shigaraki, Bizen and Tamba. That year, he starts learning ceramics in Paris and travels to Bizen, Japan, each year to acquire further experience besides fellow potters from the Keramos group. There, King was amazed by their ceremonial approach to blending earth, water, air and fire to create ceramics with a natural and crude aesthetics. For him, their practice was reminiscent of Benin's animist traditions of Voodoo as both "sciences" search for a fused relationship between man and nature in order to guide our existence.
In 2016, guided by his intuition, King carried out BB Project (Benin-Bizen Project), consisting in blending techniques and local materials from Bizen, Japan, and the pottery village of Sè, near his father's native lands in Southwest Benin. The adventure resulted in hybrid works that shed a new light on cross-cultural dialogue while placing clay work as a mean of universal plastic expression. This significant chapter of King's life led him to develop Terres Jumelles, a cultural program that consists in twining all the pottery regions/towns of Benin and Japan.
Today, King blends clays and other materials from all continents to create experimental works that combine craftsmanship, cross-cultural understanding and spirituality. He cultivates an attraction for the "beauty of imperfection" and purposely scratches, tears and repairs clay bodies often disfigured by texture overload. Once fired, glazes reveal cracks, grains and flux that often emulate the aesthetics of the Voodoo altars from Benin.
His work has been exhibited internationally at biennials, art fairs, group and solo shows including Dak'Art OFF 2016 (Dakar, Senegal), World Cultures Festival (Hong Kong), Art Paris Art Fair (Paris, France), The Salon: Art + Design (New York, USA), Time on Earth (New York, USA), Terre de Mémoire (Cotonou, Benin) and Thank you for the Clay (Shigaraki, Japan). In 2017, King was part of the major tribute exhibition to American art potter George Ohr [1857-1918] Regarding George Ohr: Contemporary Ceramics in the Spirit of the Mad Potter at Boca Raton Museum of Art (Florida, U.S), curated by ceramics expert Garth Clark.
King's forthcoming exhibitions include:
Biennale Internationale des Métiers d'Art & Création – Révélations 2019 – Grand Palais, Paris, France (May 2019),
Korean International Ceramic Biennale, Icheon World Ceramic Center, South Korea (September 2019).
Photo credits: © 2017 Alex HUANFA CHENG
STATEMENT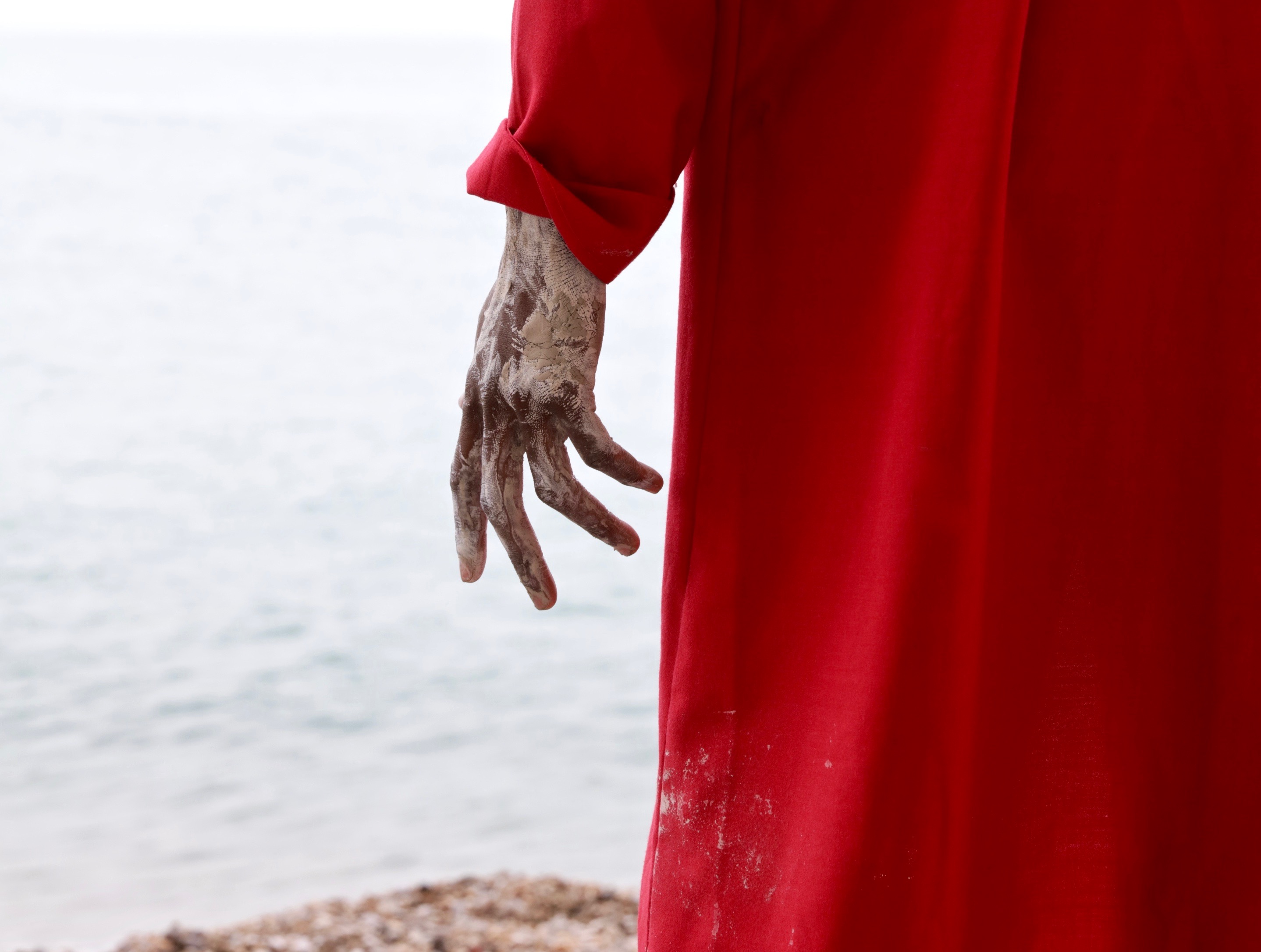 In order to extract the clay from its dark cavities and lead it up to the light, one must dig earth first. Therefore, it teaches us to dig within so we can discover ourselves.
Clay is universal and tolerant. It ignores our skin colour, our social class, and our religion. But it knows that we are all but ephemeral beings and that our footprints in the clay are only traces of our short time on Earth.
Combined with water, clay becomes moist and flexible. Through the skin, it seeps into the body of the creator to awaken and seize the emotional matter that inhabits him/her. Then, in harmony with water, air, fire and time, it translates these emotions in a universal plastic language: ceramics.
Fusing the soul with matter is what drives me creatively.
It fascinates me to see how earth, water, air and fire can be merged together and translate emotions into a handmade piece. It's magic.
Through the hands, the ceramicist infuses his/her whole essence into the clay to create a piece that, to some extent, mirrors the colours and shapes of an inner world.
I see the firing process as a trial by fire that is orchestrated by chanting and dancing divinities. These "divine judges", neither friends nor enemies are the last performers of a transformation by fire and leave their marks on the ceramicist's creation.
When I work, I let go and try not to think. I aim for a state of openness that leaves me vulnerable but also in control, where I can hold a genuine conversation with the materials.
Glazing is a way to paint the impermanence of life. My glazes drip, fall, crack, crawl and move as if they were dancing to the unpredictable melody of life.
I aspire to give birth to pieces that can have a life of their own. Pieces that have a voice to engage you, pieces that need your wildest imagination to be complete, pieces that show the beauty of our imperfections…
Photo credits: © 2017 Alex HUANFA CHENG