NEWS
WORLD CULTURES FESTIVAL 2017 / FULL CIRCLE ART AFRICA IN HONG KONG
My works will be exhibited as part of the Hong Kong World Cultures Festival biennial via Full Circle Art Africa, from October 20 throughout November 5. The international festival will last until November 19.
Initiated by LEAP Initiative Philanthropies, Full Circle Art Africa acts as a close partner to the international festival themed "Vibrant Africa".
The selected pieces will be showcased at the Cat Street Gallery, alongside the works of Art Director and designer Serge Mouangue (Wafrica) known for his famous collection of traditional Japanese kimonos made of Wax fabric.
In addition to the joint exhibition, Serge and I will take part in a round table that will highlight our respective approaches. We will also discuss the cultural bridge that we are trying to build between Africa and Asia through our creations.
Mainly dedicated to the performing arts, the biennial will host, among others, African stage artists including Beninese singer Angélique Kidjo, Senegalese singer Youssou N'Dour and the DAFRA Drum troupe from Burkina Faso.
World Cultures Festival 2017 / Full Circle Art Africa
October 20 > November 5
Cat Street Gallery
222 Hollywood Road, Tai Ping Shan, Hong Kong

TIME ON EARTH EXTENDED UNTIL SEPTEMBER 29TH
My New York solo show Time on Earth at Vallois America is extended until September 29th.
The exhibition's catalogue is available here.
Time on Earth
Extended until September 29th
Vallois America
27 East 67th Street, NY 10065 New York, USA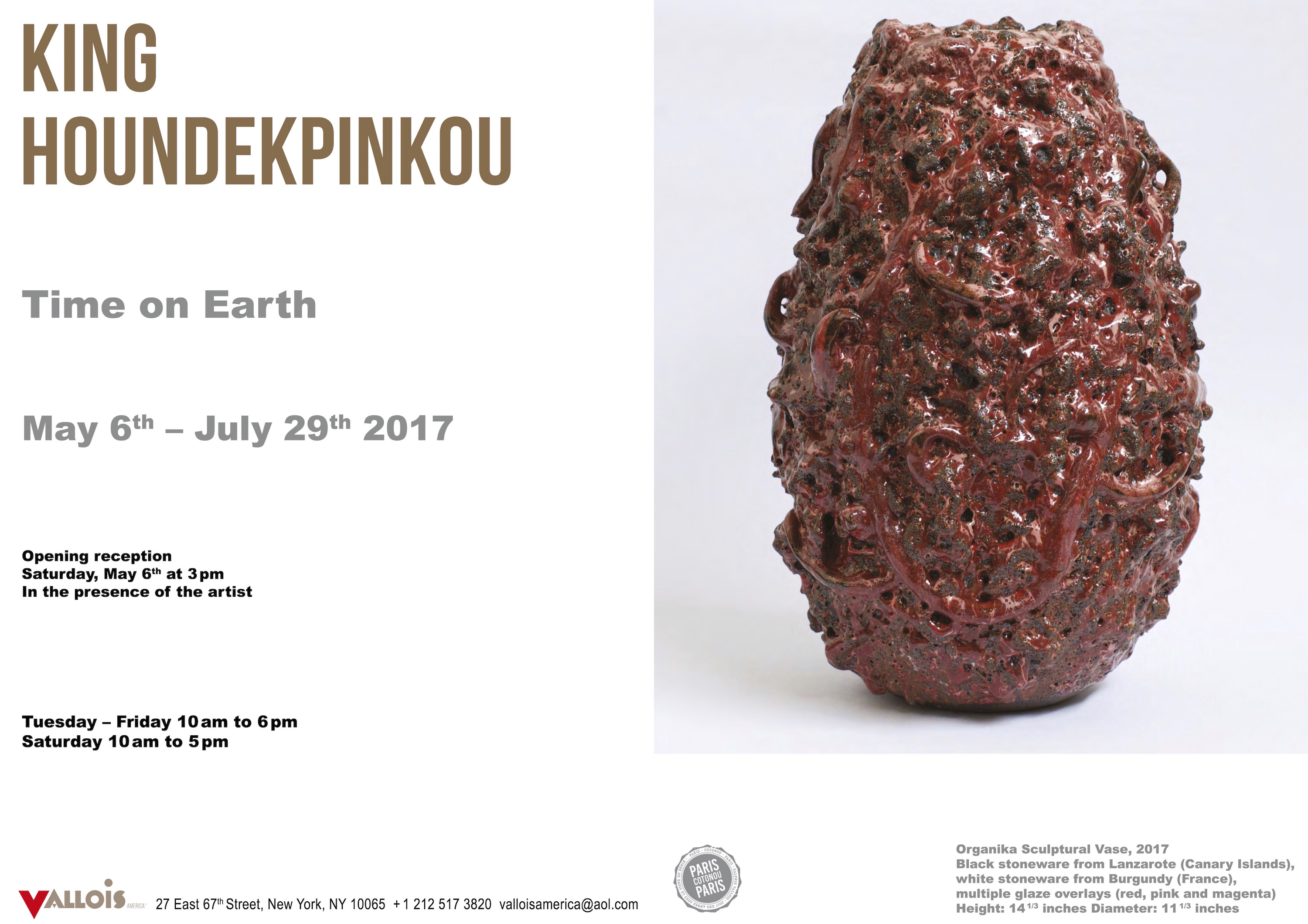 COLLABORATION WITH PHOTOGRAPHER ALEX HUANFA CHENG
In February, a new collaboration started with the talented photographer Alex Huanfa Cheng.
This shot is part of a series of photos taken in Etretat, Normandy, last month.
A selection of visuals from this project will illustrate the forthcoming exhibitions, which will be announced soon.
Photo: Alex HUANFA CHENG
Model: King HOUNDEKPINKOU
Art direction: Alex HUANFA CHENG / King HOUNDEKPINKOU
Location: Etretat, Normandy, France – February 2017