NEWS
PRESS – UK CRAFTS COUNCIL / COLLECT 2021
Prior to my forthcoming exhibition (online) at Collect 2021, I was interviewed by journalist Ruth Terry to discuss my inspirations, practice and future plans.
Link to article.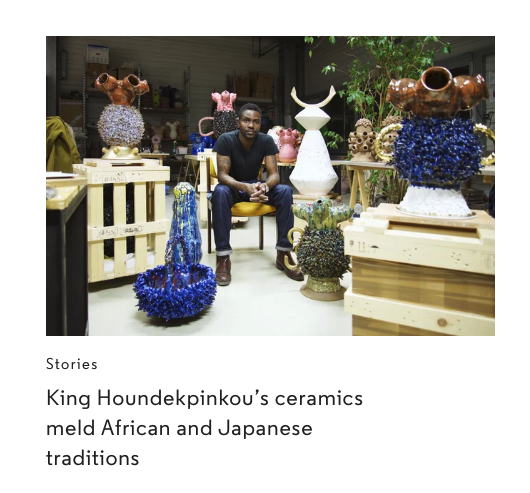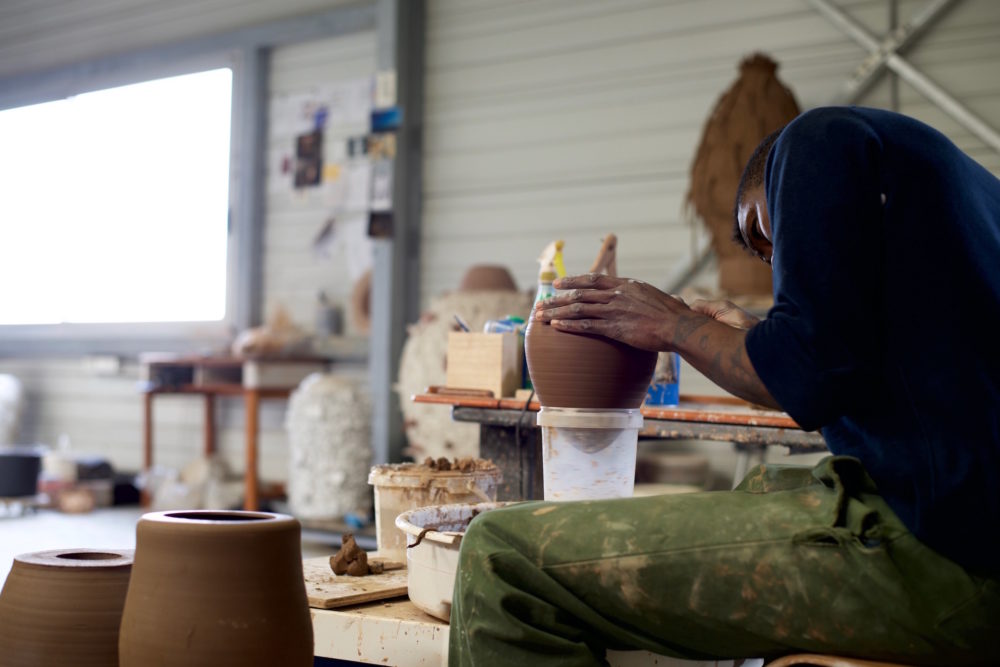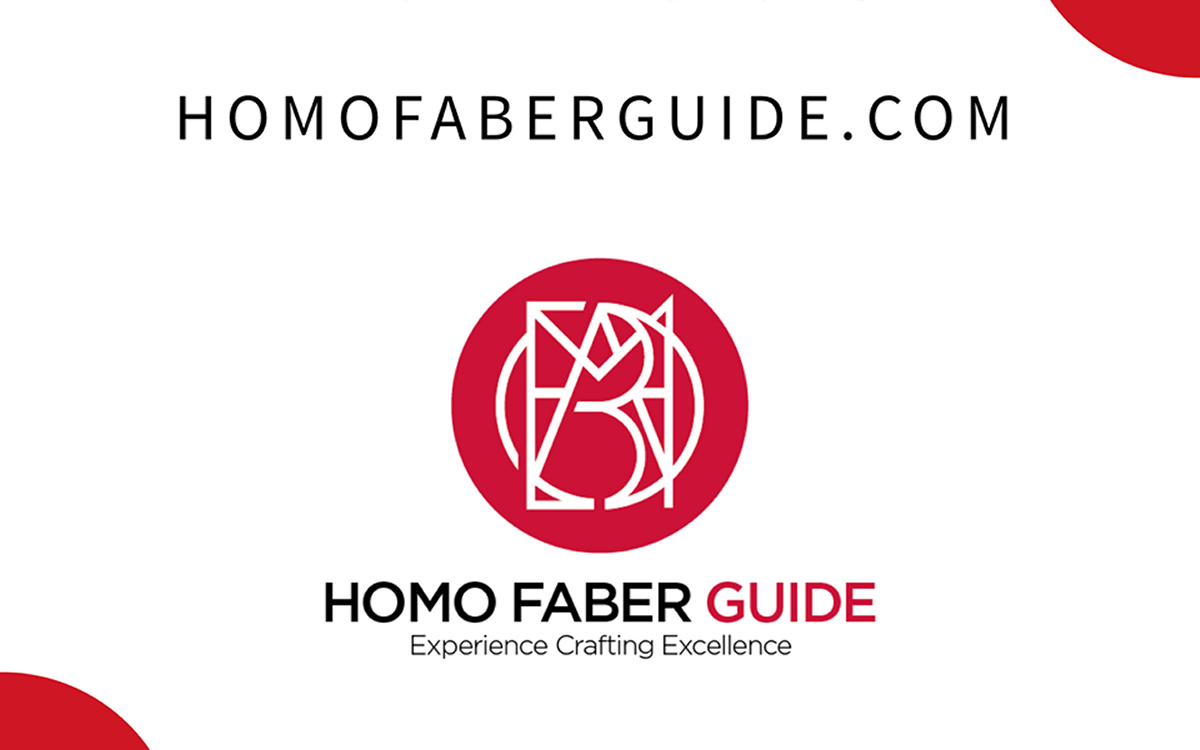 Initially scheduled to open on the 9th of April, my 4th solo exhibition Gravité (eng. Gravity) will open on June 4th at Vallois gallery, and end on July 5th. The show will feature new works, including an exclusive piece that will be showcased from July 2nd on the occasion of Paris Gallery Weekend. Traces of this mysterious work will already be visible in the first days of the exhibition. Due to sanitary precautions, there will be no opening cocktail for this show but I will be welcoming visitors at the gallery on June 13th and 20th.
King Houndekpinkou: Gravité
4 June – 5 July
Meet & Greet on Saturdays of June 13th and 20th
Galerie Vallois
41, rue de Seine
75006 Paris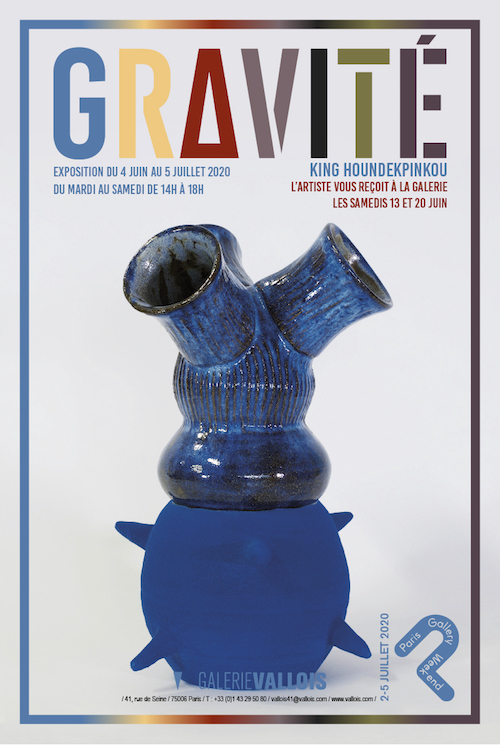 INTERVIEW WITH PROGRAM HEAD OF CERAMICS ANDREW CASTO
Earlier this month, I was invited by Andrew Casto, ceramic artist and Program Head of Ceramics at the University of Iowa, to take part in the Ceramics Virtual Visiting Artist Interview Series.
VIRTUAL TOUR OF THE KOREAN INTERNATIONAL CERAMIC BIENNALE'S ONSITE EXHIBITION
A virtual tour of the onsite exhibition of the Korean International Ceramic Biennale is now available online.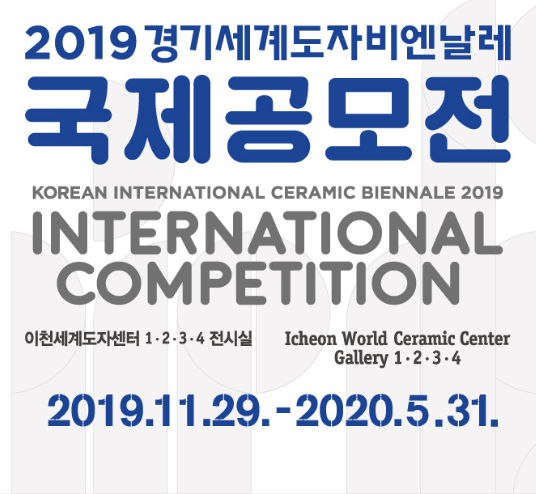 SHOWS CANCELLED / POSTPONED
Due to the current circumstances affecting the whole world, all the shows/events scheduled since March are cancelled or postponed until further notice. Stay safe!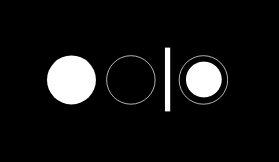 EXHIBITING AT THE KOREAN INTERNATIONAL CERAMIC BIENNALE
This year, I have been selected to exhibit my works at the Korean International Ceramic Biennale. Taking place within the Incheon World Ceramic Center, in South Korea, the international exhibition started on November 29th and will run throughout May 31st, next year.
Please find here my artist profile on the official website of the Korean biennale.
Korean International Ceramic Biennale
November 29, 2019 – May 31, 2020
Incheon World Ceramic Center
South Korea

NEW MEMBER OF THE INTERNATIONAL ACADEMY OF CERAMICS
Since mid-October, I joined the International Academy of Ceramics (IAC) as a member, representing France. My profile is available on the IAC's website. I will attend the next congress of the academy next July in Lapland, Finland.